Tailored to Your Railroad Needs
With decades of combined railway experience American Eagle Rail offers a diverse portfolio of service offerings. With multi-generational railroad management and personnel, we offer first-hand experience in the railroading industry. Service offerings include the following:
Construction
Consulting
Design
Education
Relocation
Restoration
Repair
Sales
Our multi-discipline approach combined with a history of public and private service offerings offer collaborative integrations with focused results.
Custom Model Railroad Construction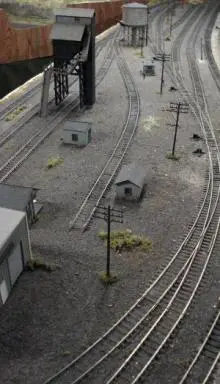 Model Train Layouts and Hobby Shop
The staff and management of American Eagle Rail Group are committed to designing your model railroad to your specific needs and budget. We begin by determining your model railroad construction experience and then collaborate together in building the railroad system you've always wanted.
Our talents and your imagination create a long-term relationship in creating the model railroad construction project of your dreams. From elevated grades and sloping hillsides to animated crossing gates and bustling rail yards, our innovative and affordable railroad systems put you on track to build your railroad dynasty. Think of the opportunity as a painter looking at a canvas before painting his next masterpiece. We can either provide you with a blank canvas (our Bronze Series) or a masterpiece tailored to your needs (our Diamond Series).
Custom model railroading is a lifelong passion for creating or recreating memories. We are committed to identifying our clients' skills and then providing them with the services to achieve the goals they seek in building their railroad. We understand every client has various specific model railroad skill sets. Together we create long-term relationships with access to online education and affordable products.
Call today at (859) 577-5007
or fill out our
On-Line Project Questionnaire