Every model train collection has memories.
We want to leave them intact.
Whether it's for personal or financial reasons, selling a collection can sometimes be a difficult and emotional experience. We do our best to make it easy on you. We want you to know your trains will be well taken care of as we find new homes for all of them. We respond quickly; we will make you a top offer and either buy it all or sell it all. This would include – scenery, parts (new/broken), all scales of O, G, HO, N, Z, toys, parts, junk, track, etc. We pay by cashier's check, PAYPAL, or cash, whatever you wish. We pay you 100% upfront and will ask for no owner financing. We are very flexible and are willing to look at payment however you wish; let us know if you have special circumstances.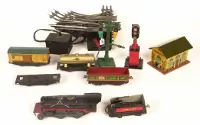 Here are some options for selling your trains.
There are several alternatives to selling your train collection, and which one you choose really boils down to how important each of these three factors is to you:
Getting the highest price.
The amount of work you are willing to do.
How quickly you want to get the money.
Having thousands of folks considering your pieces rather than a few.
Some information regarding fair pricing.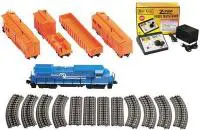 When we make an offer for your collection, we will calculate the current retail value of your collection based primarily on our knowledge and experience in the current market. We do not generally use a price guidebook, as we have found that most MPC, LTI, and MTH items will not bring "book" prices. We also know that many nice prewar and postwar items will bring prices higher than what is listed in a price guide. Unfortunately, most modern-era trains (from every manufacturer) are like buying a new car; they depreciate as soon as you drive them off the lot. When selling a collection, you are selling it wholesale since the dealer reselling it incurs all the costs of carrying the inventory, advertising it, printing lists, cleaning and repairing, paying auction fees, credit card fees, packing it for shipment, etc. We mention all this just so you know that if you think you can sell your collection of modern-era trains that have a book price of $5,000 and get 60-75% of that in a single sale, you will no doubt be disappointed.
Your money and our talent at work!
With The A.E.R. Group, we can sell all of your items by utilizing multiple levels of selling. From selling on our website or on our eBay store, we maximize the exposure of your products by also attending local and National train shows. This prevents your item from having limited audiences at a local hobby shop or auction service offering consignment services. Tens of thousands of potential buyers (domestically and internationally) visit our website and eBay storefronts weekly.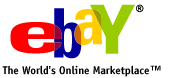 How do we work?
We prefer that you contact us directly at first to determine your needs. When you call, please have the general information regarding the scale, condition, and whether you have the original boxes for each item so that we can make an accurate offer. If you are outside of the area, we can arrange an appointment to visit you to look at the collection. This process will be arranged on a case-by-case basis, depending on how far you are from Cincinnati. Contact us, and we will work with you to come up with a plan.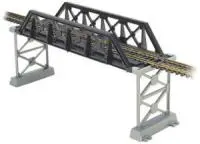 When we make a deal, we make it easy and come to you.
Depending on the size of your collection, we will travel just about anywhere to pick up a collection. When we arrive, we will take an inventory and then proceed to handle all of the packing and loading. For smaller collections, we will pay for your shipping expenses to get your trains to us after we agree on the price based on your list and condition. Here you will need to pack them up and then email us with the address of pickup, the dimensions, and the weight of each box. The United Postal Service (UPS) will come out and pick them up. There is no cost to you, and you don't have to take all the boxes to a shipper, stand in line, and pay for them. When we receive your trains, we will unpack them, inventory them, and (assuming everything checks out against the list and grading) we will promptly see that you are paid. If there are any problems and we cannot agree on a revised price, you will need to send us a check or money order to cover the cost of shipping them back to you.
Know someone wanting to sell? We pay finders fees! We will pay a 2% finders fee (based upon our purchase price of the collection) to individuals who help locate a collection for sale.